When was the last time you displayed images of your love ones on your wall?  all you have are your memories.
WALL ART PRODUCT GUIDE
2020 Product Guide
We offer MOUNTED PRINTS, CANVAS, FRAMED, WOOD, and ALBUMS
MOUNTED PRINTS ON STYRENE
Professionally printed with archival quality photographic papers.
We offer our clients the best finished prints in the industry. Using cutting-edge equipment, we print on the world's finest photographic paper, and we mount all our prints on styrene. Mounting gives your prints a sturdy backing, making them easy to frame.  Plus, our lab of experienced color technicians provide superb color management so that each and every print looks picture perfect.
FINE ART CANVAS
Beautifully hand-crafted, our Premium Gallery Wraps give you more options for depth, printing surfaces, protection, and hanging. Premium Gallery Wraps are made with heavier wood bars in two depths, 1-1/2" and 2-1/2". Choose from Fine Art Canvas and Luster Photo Canvas. Finish a Premium Gallery Wrap with saw tooth hangers, corner bumpers and black paper backing or with a wire hanger.
 All laminate options protect the Premium Gallery Wrap from scuffs, scratches, cracking, and UV light.  Canvases arrive ready to hang, no framing required.

FRAMED WALL ART
Expertly Handcrafted, Professionally Framed
Give your images the presentation they deserve with our remarkable, handcrafted frames. We've selected the very best moldings to craft our beautiful, high quality frames.  Your Photo Prints are skillfully framed to preserve them for years to come.
Timeless and Traditional
Our Lexington Frames have been a popular classic since we've first offered framed prints. In four timeless colors including Black, Cherry, Iron and Bronze, Lexington Frames have a traditional moulding style that is the perfect fit for your product line no matter what style of photography you shoot.
  Decorate your home with beautiful fine art prints. Mounted on matte board and professionally framed, these prints are meant to be enjoyed for a lifetime.

Wood Prints
Go Natural
Give your prints a natural look with your image printed on real maple wood. The beauty of the grain comes through on the lighter colors and white areas of your image giving it a soft and warm feel. Clients will love its eco-friendly durability along with the vibrancy of their images. Wood Prints are available in popular sizes with ½" depth and finished with a protective laminate. Arrives ready to hang with a pre-cut keyhole.
It's Maple
Please be aware that the wood printing process is different from our photographic printing process. Due to the nature of the maple wood, no two boards will look exactly alike. Each print will be unique and one of a kind. Pair your favorite outdoor, natural light image with the latest trend of printing on wood, from newborn babies to beautiful outdoor weddings. It will make a great addition and conversation piece in your client's home.
Heirloom Albums
Beautifully simple from start to finish Heirloom Album is one ultimate album for every client. With a one-piece wraparound cover design, up to 50 spreads, photographic and press papers, thick or thin page options and multiple cover options all included in the price, this line makes the album sale easy. Choose from a variety of sizes and optional upgrades to create an album that fits big and small budgets alike.
Product Gallery
Click/tap to view larger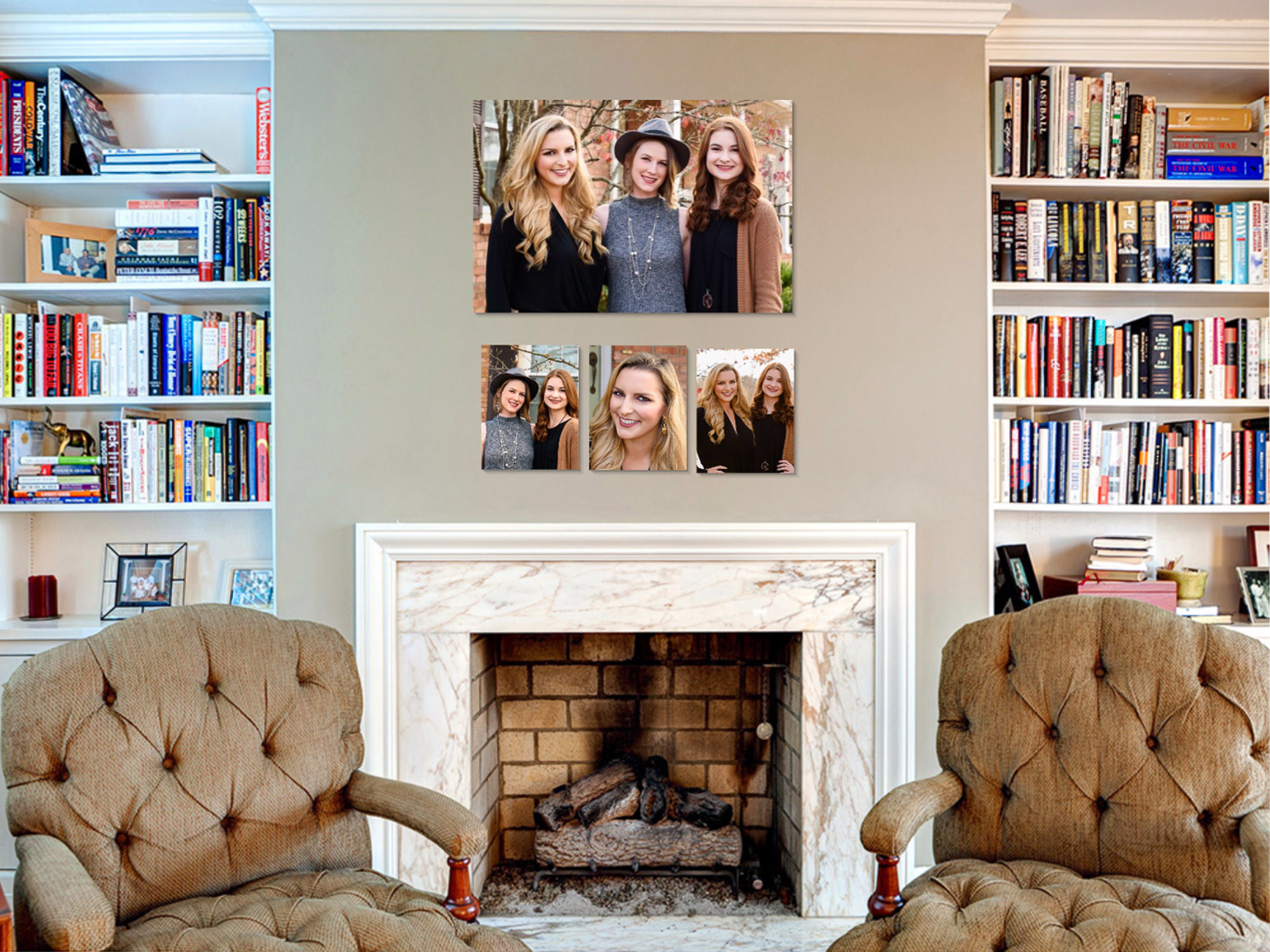 Watch the video to learn more about our Wall Art Galleries.
We love to laugh and have fun. We live in Murfreesboro, Tennessee serving about 50 mile radius.
I know how fast life can pass us by. Which is why it has become my passion to capture, archive and print the most important moments in my clients lives.
We are pretty simple and straightforward human beings at heart. People and stories are what really inspire us and having the chance to document both in photos is an awesome opportunity. Capturing moments that mean so much to someone and may never happen again is truly special.
A photography session is your one chance to look back at a moment in time to have your memories forever.